SYNOPSIS
Sarkar 3 looks at power and its attraction as the primary basis for human conflicts. The plot, once again, deals with the multifaceted crisis in Subhash Nagre's (Amitabh Bachchan) life. The introduction of new characters that are set to create havoc in Sarkar's life from outside his circle – Govind Deshpandey (Manoj Bajpayee), who plays Sarkar's rival political opponent, Annu Karkare (Yam
i Gautam), who uses Cheeku (Amit Sadh), Sarkar's arrogant grandson, to seek revenge on Sarkar, and Gokul (Ronit Roy), his trusted wingman. Sarkar 3, this time, will see much larger dramatic events and larger-than-life characters set against a backdrop of one-upmanships, criminal business practices, and terrifying conspiracies.
LEAD CAST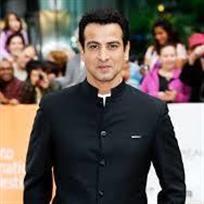 Amitabh Bachchan     Manoj Bajpayee           Yami Gautam               Ronit Roy
When was the last time Ram Gopal Varma made a half decent film? Nine years back, with the sequel of Sarkar, called Sarkar Raj, which I liked better than the original. After that it's been a steady slide downhill, with just the odd film that held out a glimmer of the old Ramu.
You go into the third part of Sarkar in the hope that it will resurrect RGV. But that's not to be. The best that can be said about Sarkar 3 is that it is not as terrible as Not A Love Story, and, no, nowhere as ghastly as Ram Gopal Varma Ki Aag. That's small consolation for a film, though, which toplines a heavyweight cast, led by Amitabh Bachchan, Manoj Bajpyee, Jackie Shroff, and helmed by a director who redefined both the gangster and horror genre in Indian cinema.
Sarkar 3 reunites us with the eponymous character of Subhash Nagre aka Sarkar, a thinly disguised fictionalized version of Bal Thakeray, which Amitabh Bachchan played first in 2005.
Bachchan shows signs of the towering actor he can be, but is captive to the way his Sarkar has been conceptualized and played: he declaims rather than speaks. And there are moments where you can see flashes of the director RGV used to be, when he pulled off films full of creative leaps, and crazy flourishes.
Official  'Sarkar-3' Trailer